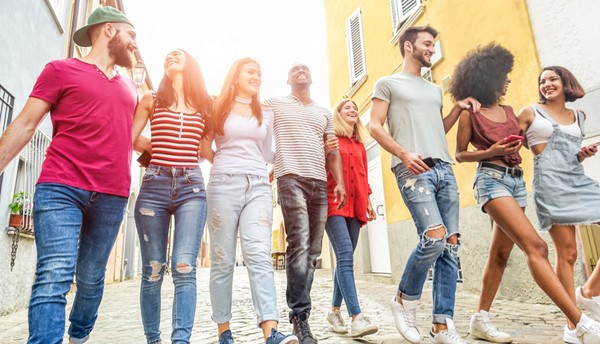 The Internet has changed the way you shop, but it has also changed the way retailers market their goods. No longer do families travel downtown on a Saturday afternoon to do their summer or back-to-school shopping. Nor is the mall the ultimate location to find all the current fashion and hang out at the food court. What was trending last week is now so-last-week. To understand the shift in the retail markets you need to know how people are shopping today and who is doing the purchasing. 
Generation Z is too big to ignore
The buying powerhouse in the United States has now shifted from what was the largest consumer base, the baby boomers, to Generation Z. Their buying dollar estimates are in the billions, and they are an educated group with definiteness of purpose. They possess a comfort level with technology that no generation before has. Since birth, they have had access to an ever-changing landscape of innovation and groundbreaking advancements in almost every segment of their lives. This ever-evolving environment has them expecting change and developing and adapting skills to navigate their lives. When you want to get their attention, you will need to think less about branding your product and more about this generation as individuals.
Tied to technology but living in reality
This generation Z lives both online and offline and sorts through massive amounts of information continually. They are making choices on how to spend their time, who to spend time with and what to purchase, all at lightning speeds. So, you may wonder, how does a retailer get information to them about a product or service? They need to be on point. Generation Z appreciates the bottom line about what your product does, and they will decide if they are interested. Trying to convince them or, if they think you are working too hard to sell them; that is a turn-off. Besides, generally, they want to support companies with quality products that also promote a cause or give back in some way. They are globally-minded and take up for humanitarian and other causes with passion and commitment.
Word-of-mouth or Instagram? 
Social media and its many platforms have created a massive impact on how Generation Z spends its money and how they pass the word along about products and companies. The trending influencers can cause ripples across a market within hours. The marketing world has changed are you prepared to serve this new powerhouse of consumers?
This week try to see how often you use your mobile devices to be a consumer. If you're in the housing market, seek out a real estate professional with a mobile presence to promote to young buyers.