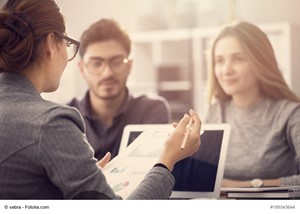 If you plan to pursue a home in the near future, there is no need to wait to get a mortgage. Because if you enter the housing market with a mortgage in hand, you'll know exactly how much you can spend to acquire your dream house. As a result, you'll be able to map out your home search based on your property buying budget.
There are many things you can do to ensure you can get a great mortgage prior to launching a house search. These include:
1. Learn About Your Mortgage Options
Banks and credit unions offers a wide range of mortgage options. If you meet with these financial institutions, you can learn about all of the mortgage options at your disposal.
As you assess your mortgage options, it is crucial to weigh the pros and cons of each option. That way, you can make an informed decision about a mortgage and decide which option will serve you well in the years to come.
2. Ask Mortgage Questions
If you are uncertain about what differentiates one mortgage option from another, it is important to remember you are not alone. Fortunately, you can ask mortgage questions to home financing professionals to determine which mortgage option is right for you.
Banks and credit unions employ friendly, knowledgeable home financing specialists who are ready to respond to your mortgage queries. Thus, if you discuss your mortgage concerns with home financing specialists, you can get the guidance you need to choose the best mortgage based on your individual needs.
3. Improve Your Credit Score
Your credit score may have far-flung effects on your ability to get pre-approved for a mortgage. However, if you analyze your credit score, you can determine if you need to take steps to improve this score before you apply for a mortgage.
You are entitled to a free copy of your credit report annually from each of the three credit reporting agencies (Equifax, Experian and TransUnion). Take advantage of this complimentary perk, and you can analyze your credit score at your convenience.
If you have outstanding debt on your credit report, you may want to pay this off as soon as possible. Remember, the sooner you pay off outstanding debt, the sooner you can bolster your credit score.
In addition, if you identify any errors on your credit report, notify the agency that provided the report immediately. This will allow you to correct any credit report mistakes before you submit a mortgage application.
As you get set to apply for a mortgage and conduct a home search, you may want to hire a real estate agent too. A real estate agent can provide expert guidance as you pursue your dream residence. He or she will help you find a house that matches your budget, attend home showings and much more.
Ready to launch a comprehensive home search? Get pre-approved for a mortgage, and you can take the first step to establish a budget for the homebuying journey.